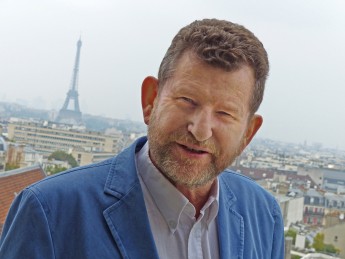 CV Michel Godet
Professor Michel Godet is a member of the French Academy of Technology and sits on the advisory board of several think-tanks including the Institut Montaigne and Robert Schuman European Foundation. Michel Godet has also been an active participant in the French Council of Economic Analysis (Cae) reporting to the Prime Minister. For over 40 years now, Michel Godet has provided consulting services in strategic foresight to different groups, regions and corporations around the globe.
For 32 years, Michel Godet served as a full professor at the Conservatoire National des Arts et Métiers (CNAM), where he held the Chair in Strategic Prospective. Michel Godet has published some twenty works of which several have received awards and have been translated into several languages. One classic is Creating Futures: Scenario-planning as a strategic management tool, published by Economica-Brookings (second edition 2006, available online since January 2009). In 2011, Michel Godet and Philippe Durance published Strategic Foresight for Corporate and Regional Development. Thanks to Dunod and UNESCO, this title is now available in bilingual editions and online in seven languages. In 2014, Godet published Libérez l'emploi pour sauver les retraites (Free up Employment to Save Retirement).
Throughout his career, Godet has stood out as an accessible economist who scrutinizes everyday life, with an unwavering eye to the future. In fact, Michel Godet was awarded the French Academy's Edouard Bonnefous prize (2011) for the entire body of his work as well as for inveterate enthusiasm. Indeed, a circle for young entrepreneurs, which he helped found in 2003, reflects his focus on the family, the human factor, and the endogenous environment of a corporation. This initiative has recently been restructured as a foundation (fondation-mma-des-entrepreneurs-du-futur@groupe-mma.fr) which ensures the original circle activities including a prize, the Grand Prix des Bonnes Nouvelles des Territoires awarded annually; whereas, the newly named Circle for Prospective Action continues the development of la prospective tradition online. In fact, the PA Circle provides free online access to an impressive array of software, e.g., MACTOR and publications, e.g., Strategic Foresight for Corporate and Regional Development) thus promoting the application of futuring methods on a broader scale.
e-mail : michel.godet@laprospective.fr site web : http://www.laprospective.fr